Montpellier Business Plan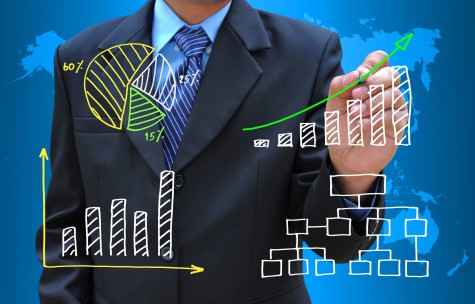 Are you creating an innovative company? Are your financial contacts asking for a business plan but you don't know where to begin?

Use the new online version of Montpellier Business Plan and give your future partners confidence in your project.

Montpellier Business Plan was created by the Montpellier Business and Innovation Centre (BIC), leveraging its 25 years of experience assisting startups. Montpellier Business Plan provides you with a complete method that enables you to forecast your activity in a simple and comprehensive manner.
Read more

Free application available via a regular Internet connection.

Connect now!
5 reasons to use Montpellier Business Plan

Available anywhere, compatible with all types of digital terminals

Perfect for experimenting with different business models

Collaboration-based tool for sharing your projections with partners

Adapted to the needs of innovative companies ("Young Innovative Company" status, research tax credits, etc.)

Automatic conversion of business plan into French or Anglo-Saxon formats
Montpellier Business and Innovation Centre
Join our community of 150 startups and 500 innovative companies.
Testimonials from people who chose Montpellier Business Plan

The Montpellier Business Plan tool is well structured and progressive, helping us to confirm each hypothesis in our business plan while giving us an opportunity to correct some inconsistencies. This intuitive and user-friendly application also enabled us to revisit the structure of our projected cashflow.

Wieger Mensonides, Director of CLOSING TOOLS
User of Montpellier Business Plan

For my first experience with a business plan, I found this software very intuitive and very well designed. The various tables are linked to each other and figures are applied automatically in calculations. This results in realistic simulations. In addition, I can use the app with my tablet and easily show detailed figures to the consultant assisting me with the project to create a company.

Francis Romano, Project leader
User of Montpellier Business Plan

We created our business plan using the online Montpellier Business Plan application without having any particular knowledge about business plans. The software is flexible and intuitive enough to work with easily. We also appreciated its ability to create scenario variations, which enabled us to consider several different options for developing our company.

Nicolas Taillade, CEO of MECATRAN
User of Montpellier Business Plan

My future associate and I were able to share our forecast online and work remotely. We both could view the impact of the changes we made during our discussions, in real-time.  It is easy to print tables and export data to Excel, which, for example, is useful for creating graphs.

Jérôme Imbert, Project leader
User of Montpellier Business Plan

Easy to learn and educational, Montpellier Business Plan gives company founders a way to structure their financial approach. It provides a solid foundation for communicating financial details with the project's partners.

Luc Petiteau, Auditor at SOFIRA EXPERTISE
User of Montpellier Business Plan